Welcome to the Cisco Nexus 3550-F Fusion Documentation
These user pages describe how to set up and use the Cisco Nexus 3550-F Fusion (formerly ExaLINK Fusion) hardware and software, aimed at users and system administrators responsible for installing and operating the Fusion.
For a quick introduction to the Nexus 3550-F architecture, basic management and configuration of the device, please click the link below.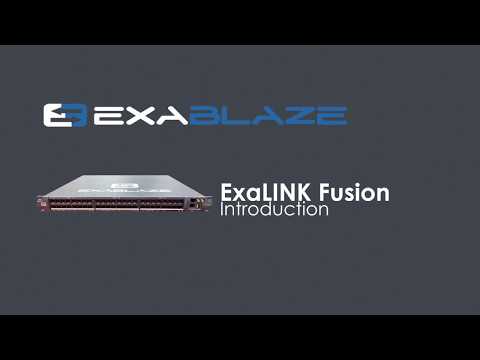 Note
This video was made prior to the acquisition of Exablaze by Cisco. The video describes the basic principles of operation and configuration of ExaLINK Fusion series, which is the former name of the Cisco Nexus 3550-F Fusion series. The product description presented in the video is still valid for the Cisco Nexus 3550-F Fusion series.
Note
Please note that at Cisco, we are always making improvements to the features and performance of our products. The latencies quoted in the video are not always up-to-date. Please contact your Cisco sales representative for up to date latency numbers.
If you would like to be informed when new features or firmware releases are available, please add yourself to the Nexus 3550-F mailing list here.
A PDF version of this guide is available.
This page was last updated on Mar-08-2021.